Hi everybody,
I would like to see how this translates To the Descent Underground community.! :-)
So tell us your age, Tell us how you got into gaming and anything else you would like to share about your history with computers and computer gaming. Or any other cool computer/game related anecdotes you may have.
I'll start off by saying this. I'll be 57 this year, I've been involved with computers over 35 of those years. I can't say when I got into computer gaming because when I started there was no gaming :-).
Okay maybe a little gaming… We played adventure on teletype on a PDP 11 in college. And then we had a sort of flight simulator where you typed in the action you wanted to take such as turn left 10° reduce speed 50 kn descent 500 ft./m, and then wait perhaps 10 minutes for the machine to spit out that you crashed short into the runway threshold. It was still a lot of fun and got me started with flight simulations. We got kicked out of the computer lab more than once for using up all the paper :-)
My first personal computer was an RCA COSMAC sadly it was lost in an apartment burglary many years ago but it looked just like this one.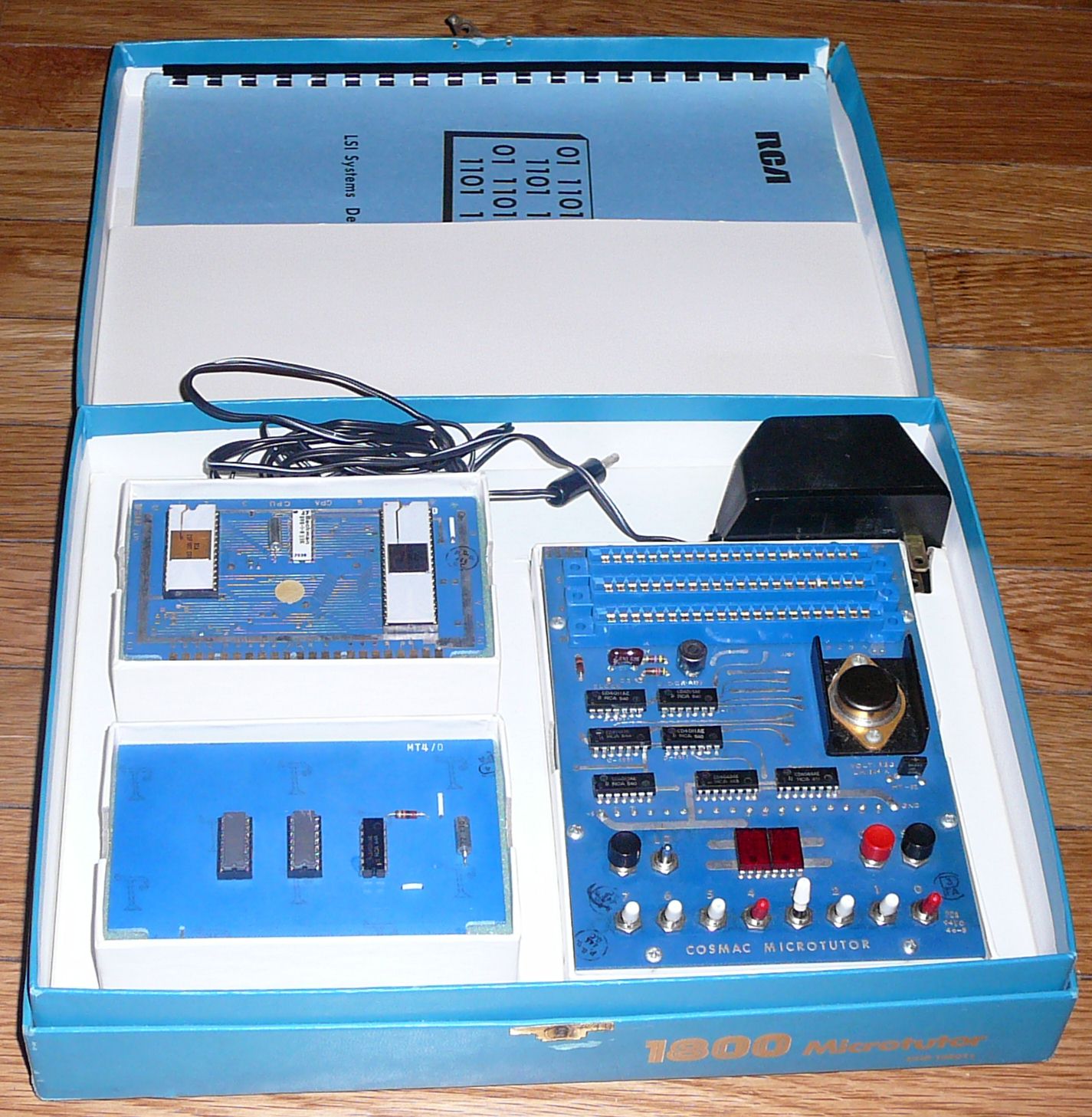 those switches program the machine in direct binary. And it was an amazing platform to learn the fundamentals of how computers function and yet we were still able to play a sub hunt game with only 256 bytes of RAM.
My next desktop computer and the ones I still own (this photo was taken in my basement!), The Atari 800 series and all its peripherals.
This was a computer that my brother and I became qualified experts in. there was actually nothing we could not do with these machines. these machines introduced us to the first space game we ever saw with real graphics "Star Raiders" and for a few years I even ran a BBS called "the electronic shop"
I played every flight simulator and just about every space game written. I'm retired now and still keep my feet wet with all technology.
35+ years of computing you tend to collect a lot of toys. My wife says that at least it keeps me home and out of trouble. LOL
Go ahead and introduce yourselves and tell us your story