2
Featured
Drone Bay Sneak Peek
Posted by Zaubermancy , 17 March 2015 · 6,210 views
Kickstarter
Development
Descent: Underground
Hangar
Get ready, awesome sneak peek ahead: here's the future home of your hulking Panzers, your teched-out Augers, all of your personal space-crusading death machines.
The drone bay is a 3D hub screen and tool for preserving your ships between missions.
But this hallowed hall isn't just a place to patch hull dents and scrape off molten slag. It's where you'll tailor Descent: Underground to your gaming preferences.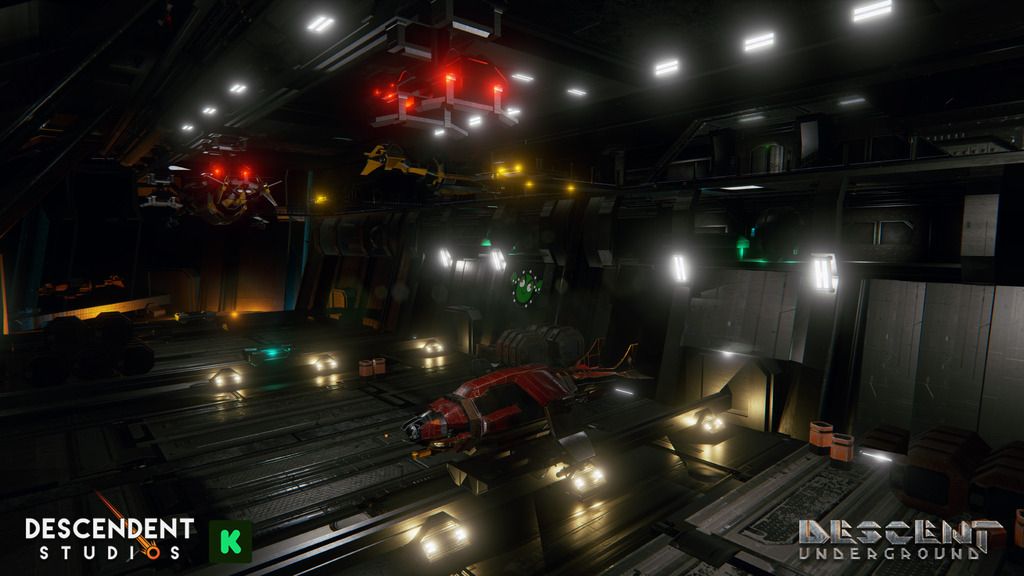 You'll configure your ships' armaments; you'll swap in new wings, noses, and tail pieces; paint on decals and art; make custom looks on the fly - and it will all take place in your personal drone bay.
Now is your chance to be a part of this exciting Kickstarter campaign.
Join us as we re-imagine a PC gaming classic - Descent: Underground.
SHOUT OUT TO SOME EXCELLENT DEVELOPERS!!!
If you are like us here, at Descendent Studios, I am sure you are a huge fan of the Gold Box Dungeons and Dragons games.
TSI, the spiritual successor to SSI, has just launched a brand new
Kickstarter
.
In Seven Dragon Saga you will shape the wild and dangerous Drakelands with your choices. Impress with noble deeds. Coerce with threats and violence. Or simply lay waste to the empire's enemies without mercy or regret.
The game will feature tactical, turn-based combat and a dramatic storyline with plenty of side content to explore. If that kind of game thrills you as well, then hop over to
their Kickstarter
and show those guys some love and let's get a great new game funded.
Thanks to all of you for your continued support.
Zane