2
The MVP Award Lives On!!
Posted by Whitener , 21 March 2015 · 1,973 views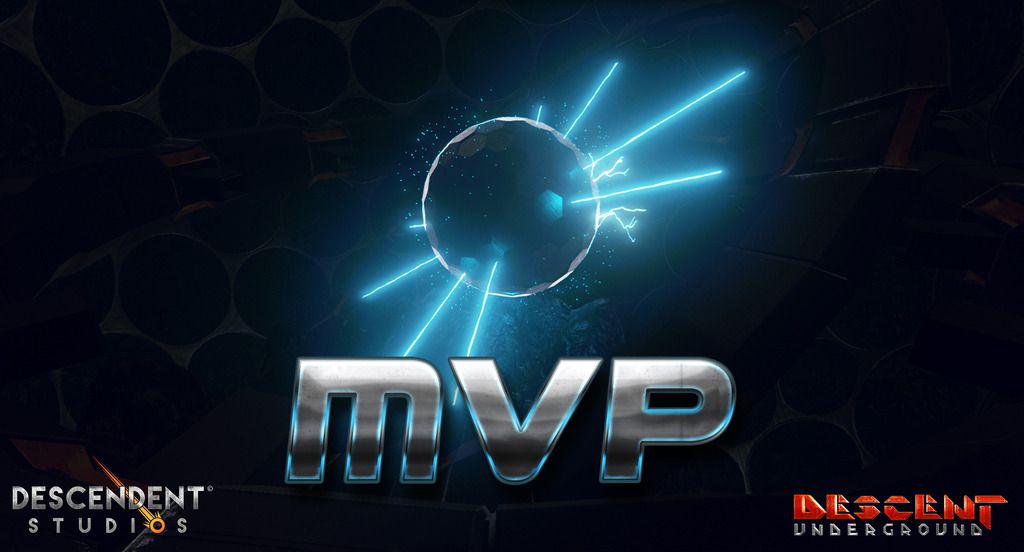 Greetings All!
Our MVP award is given to members who actively contribute to making
Descent: Underground a better experience for all!
Congratulations
COOKIE, OBI-WAN KENOBI, and PIXELDREAD!
Our team especially enjoyed Cookie's animation, here:
http://descendentstu...age-2#entry8864
and Obi Wan Kenobi's outreach, here:
http://descendentstu...enobi#entry9391
and the press accomplishment from pixeldread, here!
http://descendentstu...eden/#entry9435
Please enjoy the badge that will appear on each of your DS website Avatars!

You will also receive a shoutout on our Facebook (https://www.facebook..._homepage_panel)
and Twitter (https://twitter.com/descstudios) pages.

Like and Follow us to get more news from Descendent Studios!
Everyone else, remember!
Our MVP badge is awarded to a member who
has supported the game in a positive way (creativity welcome!).