1
What's next?
Posted by Wingman , 14 April 2015 · 2,909 views
First? Thank you!
2nd - Survey - be sure to check out your Kickstarter Survey and fill it out if you can, any information will only help us get through the migration easier, and get better at working with you all.
What is next?
This week at Descendent Studios.
We will be publishing our communication schedule, which will show when twitch streams will happen, when the Design Underground is available and when we are live streaming the Wingman's Hangouts.
Be sure to sign up to our
YouTube
and
TwitchTV
channels to get first look at all the cool new videos.
In addition we are hard at work on our production schedule, making sure that we hit our targets and get a playable into your hands THIS SUMMER. (Oh man - right around the corner)
Also, we are going to introduce a gallery section on the website, which will have all the wallpapers and cool images for folks to take and use on their own sites, or to help you continue to spread the word - the more people that join, the more people to shoot!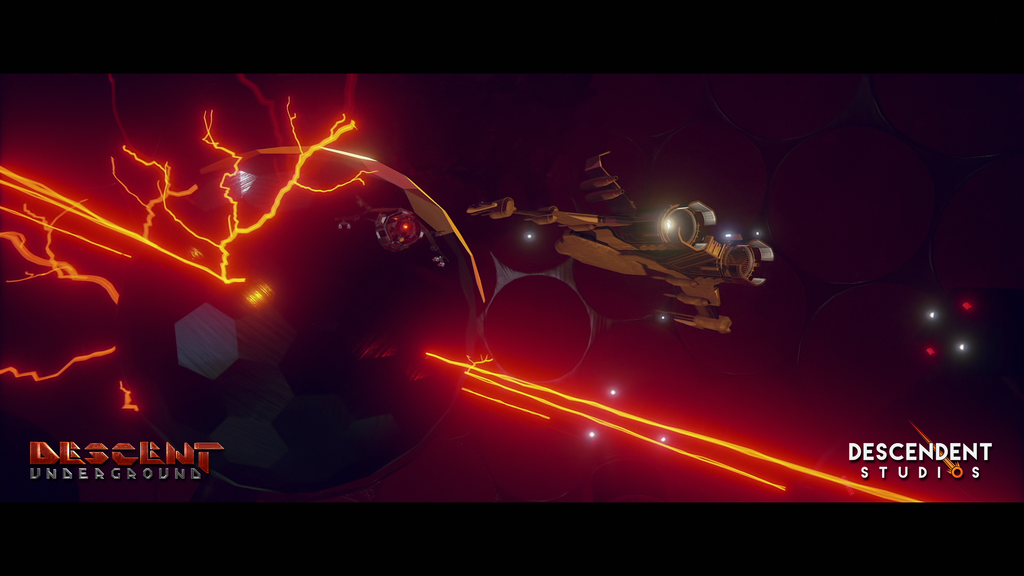 On that note, the referral program is still ongoing until the end of April, get your friends to sign up, pledge and you could win a hot new AMD 290X video card,
the rules on how to enter and win are here on our forums
.
We have also opened our store - which has most of the Kickstarter packages, we will be revamping it at the end of the month - but for now, it will remain the same.
We accept all forms of payment from PayPal to all major credit cards.
Kickstarter migration planning is underway - we have yet to receive the full data from Kickstarter - and once that is complete we will begin the migration to our site, and everyone that has backed will get to see "BACKER" on their forum ID. Which also comes with a special backers only forum - huzzah!
Thank you all for your amazing support, and helping us get going on bringing Descent back from it's 16 year slumber.
Let's do this !
Eric "Wingman" Peterson